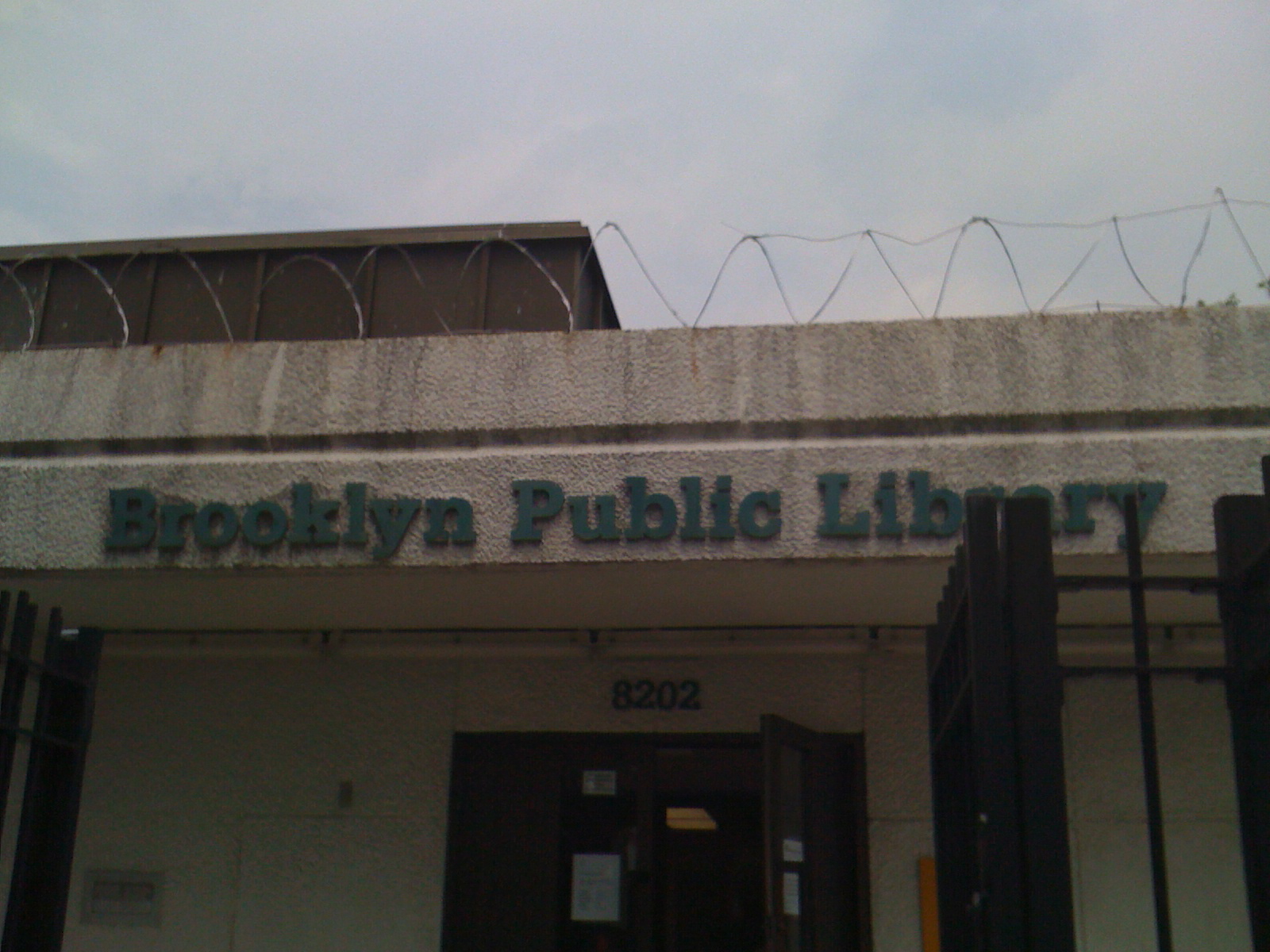 This attractive institution is our local library. Yes, that's barbed wire along the top. It's actually a nice place, despite looking like a prison. It seems to be a popular gathering place for residents. The library has a great selection of children's books, and Ronan gets free books for attending reading sessions, where a librarian reads books to him and other children while their parents ignore what's happening and talk amongst themselves.
The Dyker Library location was selected in a poll of Dyker residents, who wanted it to be where it is in 1968. It opened in 1974, which was a good year to be in the concrete business, because architects loved concrete in 1974, although they had less artistic creativity than, say, the Romans.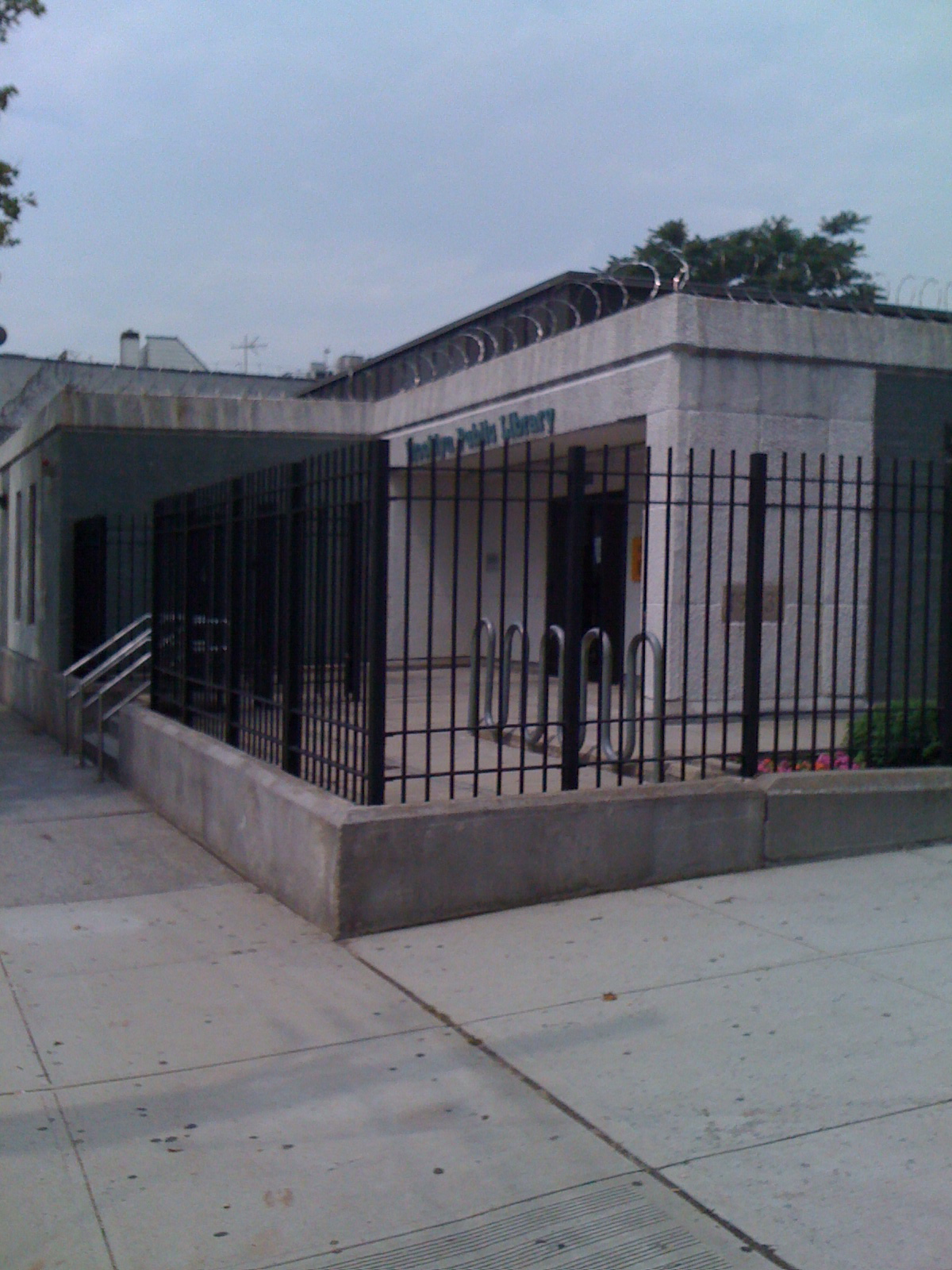 However, I have two questions:
1.) Did the Brooklyn Public Library "spruce" this up by committee to make it as absolutely foreboding as possible? Is this the picture they show people who fail to return their books on time? I can just imagine a library cop (if they exist) saying, "If you don't pay your fines, we'll send you to Dyker!"
Dyker was designed by Daniel Laitin. All I know about Daniel Laitin is that he was born in 1909 and died in 2008. I'm assuming those are his life dates, since that's the only Daniel Laitin I could find who died in Brooklyn. I'm assuming he died of embarrassment that the Brooklyn Public Library turned his creation into a prison.
Seriously, what is the point of the barbed wire on the roof? Did someone break into the roof between 1974 and 2008, so BPL got a committee together and they said, "We'll show 'em! No one will ever steal library books through our roof again! Razor wire for all!"
The library on the other side of town, which, I grant you, is another story taller, does not have barbed wire. The main branch, which has many stories, has not one strand of barbed wire. So it's a one-story thing. Perhaps the barbed wire causes intruders to fall onto the wrought-iron fence.
Daniel is either laughing or rolling over in his grave.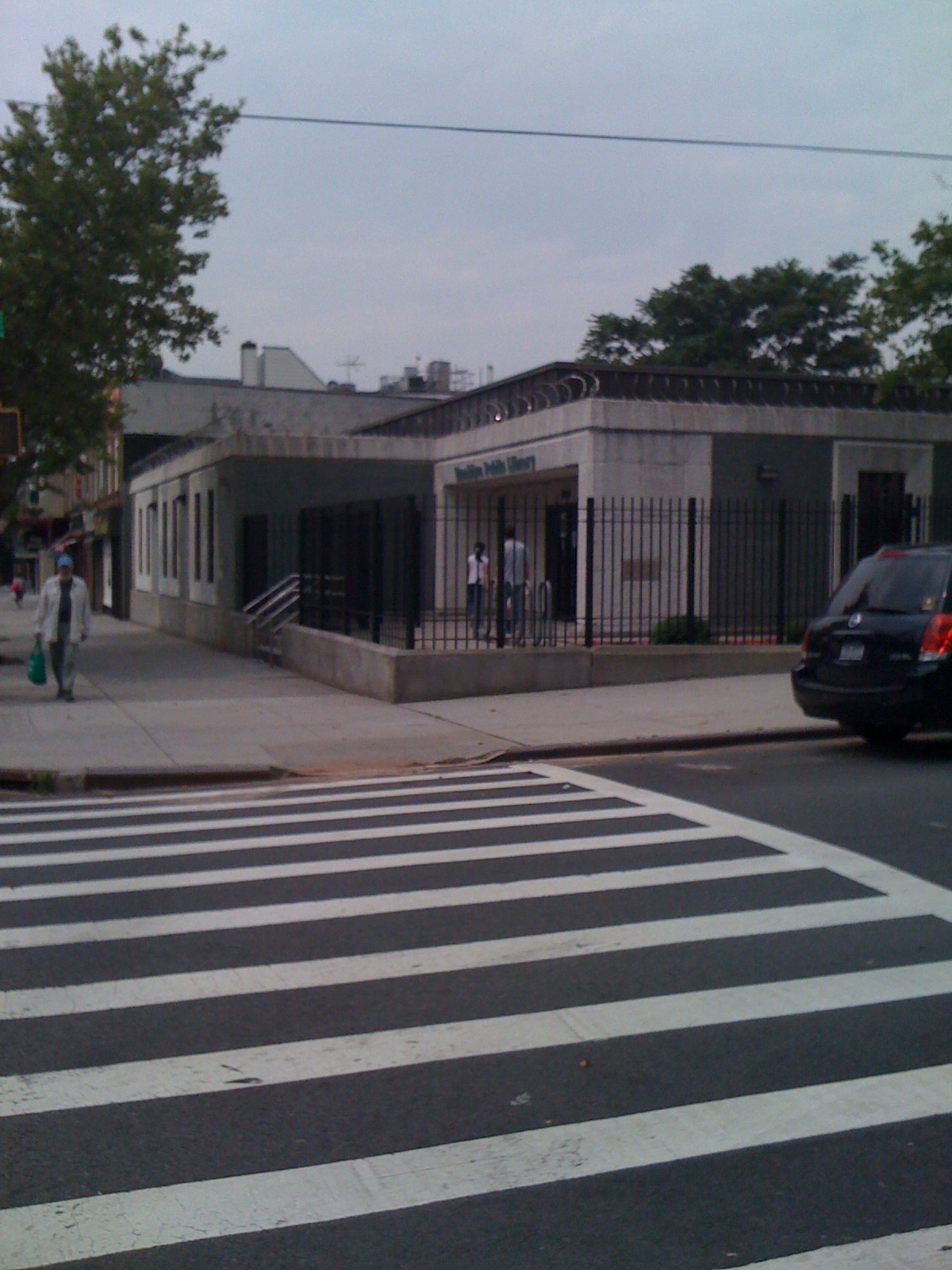 2.) What the fuck is up with parents who use story time to talk and conduct business? Do you mind? Could you shut off your phone for the ten minutes the librarian is reading The Snowy Day? Could you not discuss your hairdresser/work/lack of work/etc. and just pretend to pay attention? Is reading time just babysitting time for you?
Please shut up and sit down. I swear to God, I'll throw you in the barbed wire.